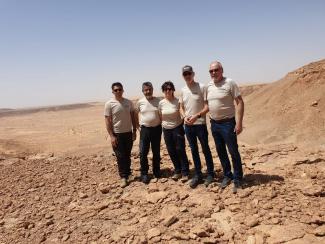 The organization team of Jean Louis SCHLESSER, in collaboration with the FASM - Algerian Federation of Mechanical Sports, share their journey with some pictures of their travel.
NEWSLETTER WITH PICTURES: CLICK HERE

Now it's time to create the road-books and in a few weeks, we will reveal the detailed route to show competitors what they will experience during this 1st edition of the ALGERIA ECO RACE.
D-35 - Registrations are booming and the organizers are happy to see the enthusiasm generated by this brand new event.

Please note that places are limited. There are less than 35 days left to make the most of the best prices to participate in the ALGERIA ECO RACE 2021.
Remember, the rates include the return transportation for the competitors and their vehicles, the administrative formalities etc... The organization takes care of most of the logistics for the pleasure of our competitors ! All info on our website www.algeriaecorace.com
An unmissable racing experience !